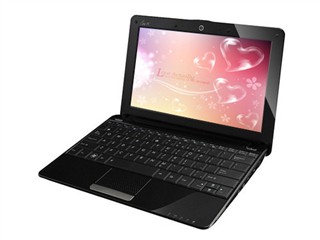 Ever try playing HD content on your laptop with an Intel GMA branded GPU? Annoyingly choppy, isn't it? Shh, say no more, say hello to the Nvidia ION GPU.
Two new Asus Eee PC netbook specs were leaked on eeepc.it, and then were quickly taken down, and it looks like one of them will be flexing some muscle with raw GPU power.
The Asus Eee PC 1201N and the Asus Eee PC 1201HA are slated for release, probably in the upcoming quarter, and I want one now. Alright, so what's the big deal between these two models? The 1201N comes with a Dual Core Intel N330 Atom and Nvidia ION and the 1201HA does not, so if you want to play those movies, HD content, HD Flash 10.1, and Physx powered games in your collection, get the 1201N.
I can see why Asus released a cheaper model with a slower Intel Atom 1.33 Ghz CPU and Intel GMA 500 chip, but cmon, a user would be sacrificing HD movies, games, and performance. I, for one, will be looking forward to the release of the 1201N.
| | |
| --- | --- |
| Asus Eee PC 1201N | Asus Eee PC 1201HA |
| 12.1 " Display | 12.1 " Display |
| Intel Dual 1.6Ghz N330 Atom | Intel Single 1.33Ghz Z520 Atom |
| Nvidia ION 9400M | Intel GMA 500 |
| 3GB DDR2 RAM | 2GB DDR2 RAM |
| 320GB HD | 250GB HD |
| 802.11b/g/n | 802.11b/g/n |
| Bluetooth | Bluetooth |
| 6-cell | 6-cell |
| Webcam | Webcam |
| Windows 7 Home Premium | Windows 7 Home Premium |